All Class Promotions
Welcome to ALL CLASS PROMOTIONS!
**QUALITY & SERVICE AT YOUR FINGERTIPS**
We are here to assist you in your organization needs. We can personalize caps, pens, mugs, tshirts, keychains, flashlights, etc. Anything you need, we can customize it to suit any occasion! *Need a corporate gift for a job well done? *Considering golf shirts for your team? *Hosting an anniversary and need ideas for party favors? *Stocking up the college bookstore and need more of a selection of products on your shelves? *Need banners or presentation folders for your next trade show? Browse our large selection of items through our popular search tool! Not sure of what to get? Send us an email or give us a call and we can give you great suggestions!
**WE CAN TAKE CARE OF ALL OF YOUR PROMOTIONAL NEEDS**
If you have any questions, please feel free to contact us! Thank you and happy shopping!
Featured Item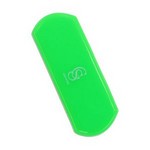 Stick to Em'
Stick to 'em with this Mobile phone holder for your car which mounts on your dashboard or almost any surface. This Anti slip Gel pad sticks onto any surface and the adhesive is detachable without any ...
$1.58 - $1.79